The "New" Tractor Shed



Here the new tractor shed is seen from the north, viewing it from the east side of the farmhouse.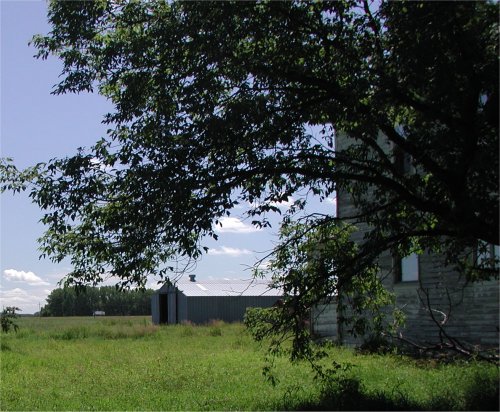 This building is in none of the photos from the time of Gustav Born in the genealogy and is obviously newer than the two other buildings that today stand on this site. My guess is that it was built in the 50's, when my great-uncle Theodore Born ("Ted," Gustav's youngest son, who died in 1961) was living here; or in the 60's, when whoever rented the land after Ted was farming it.